 Recruiting participants for life saving research.
Generate over 900 new applicants across the UK for the NIHR's COV-Boost Study. Applicants must meet all criteria laid out in order to be eligible for the study.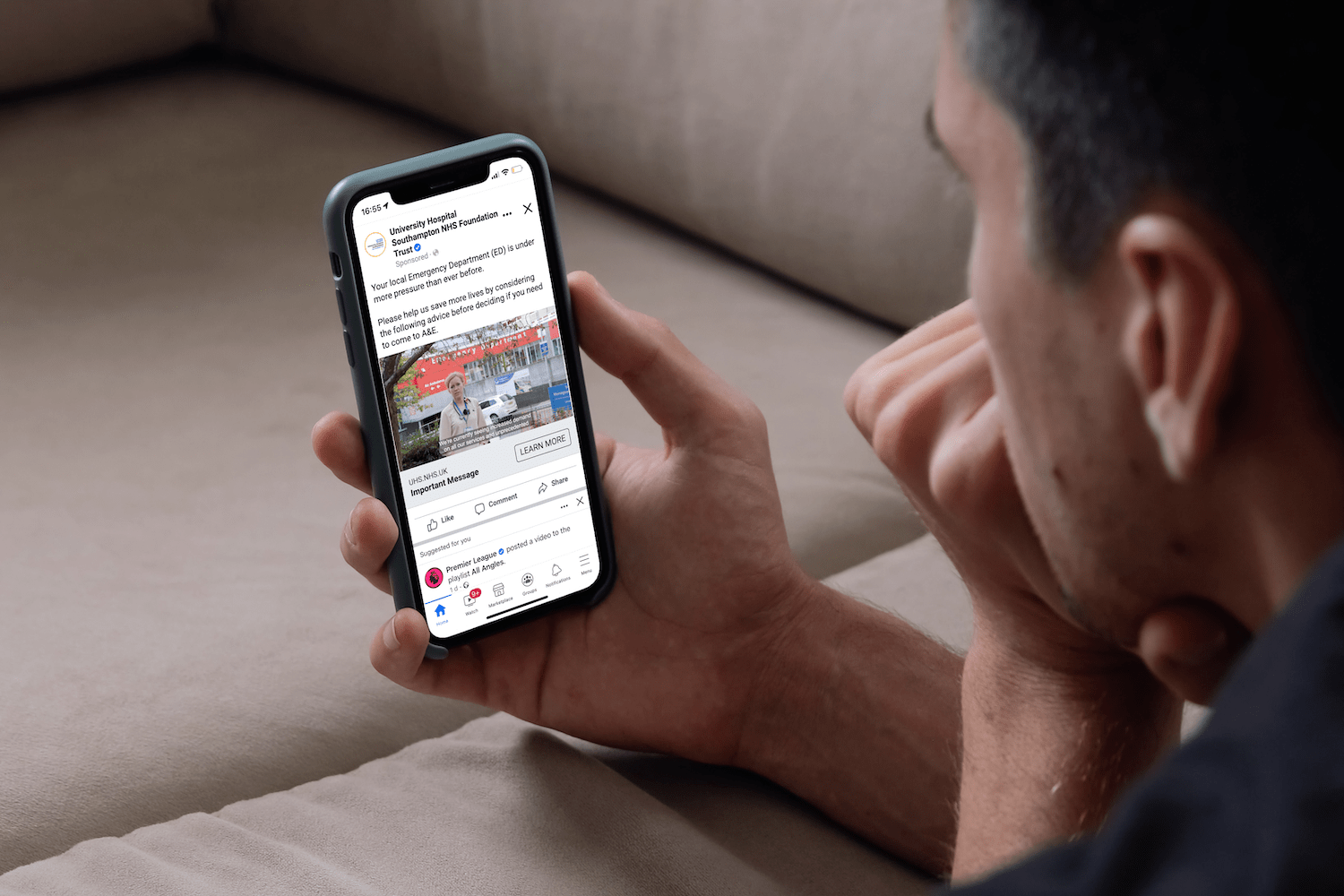 NHS x NIHR | Paid Search
THE BRIEF
Understanding more about illness is vital, but being part of clinical trials can be scary.
TARGETS
TARGET LEADS – 900 new applications
TARGET CPA – £16 Max. cost per sign up
TARGET CONVERSION – 4% click to application rate
So, The challenge:
Recruit at least 900 people for a new covid-19 booster trial who are:
aged between 18-30
in specific geographies (close to participating hospitals)
healthy enough to take part in a vaccine trial
have had 2 jabs (specific brands only) but not a booster
HOW IT ALL WORKED
CHANNELS
Facebook and Instagram were selected as our primary channels based on the demographics data at hand and the limited budgets available to us for this campaign.
TARGETING
With locations being limited by the audience's proximity to any one of the participating hospitals, we implemented a tight geo-targeting strategy to ensure we were on track.
CONTENT
Based on the demographics we were targeting, we opted to use a mix of animation and real imagery that was always bright, colourful and highly engaging.
TONE
With the nature of the campaign, we needed people to engage, feel at ease & trust the content. So, we opted for a more colloquial tone of voice than usual for NIHR.
MESSAGING
We focused the messaging around two, pragmatic key areas. a.) Help the community and b.) Earn money. The reimbursement was a great hook to drive applicants.
CORE RESULT
The COV-Boost Study received over 1,000 applicants aged between 18-30, from within the target geographies and who were healthy enough to participate in the study.
ACTUAL LEADS – 1000+ Applications for the COV-Boost Study
ACTUAL CPA – £15 cost per application submitted
ACTUAL CONVERSION – 3% click to application rate
ACTUAL PERFORMANCE – 32K visitors generated to application site
It has been great working with Hewitt Matthews on a social media campaign. They completely understood our brief and were able to design an effective and engaging campaign within a very tight deadline. Their communication has been excellent throughout, with frequent meetings to update us on progress and regular reporting to help us understand the impact of the campaign. It is clear that they are experts in all things social media and their guidance and support has been invaluable. We hope to work with them again soon!

Explore a selection of website projects we've had the pleasure of working on.
Full Portfolio